FCFI PANTC attended the Heller's Apple Festival in Wapwallopen, Pennsylvania. This was maybe FCFI's seventh year at this event. It has always been very fun with it being Fall and all the pumpkins and apples around. The event has been getting more vendors each year. It is an outdoor event and often very cool if not straight out cold! We have always seen people come to Jesus at this event. All the people in this area are all very kind and generous people.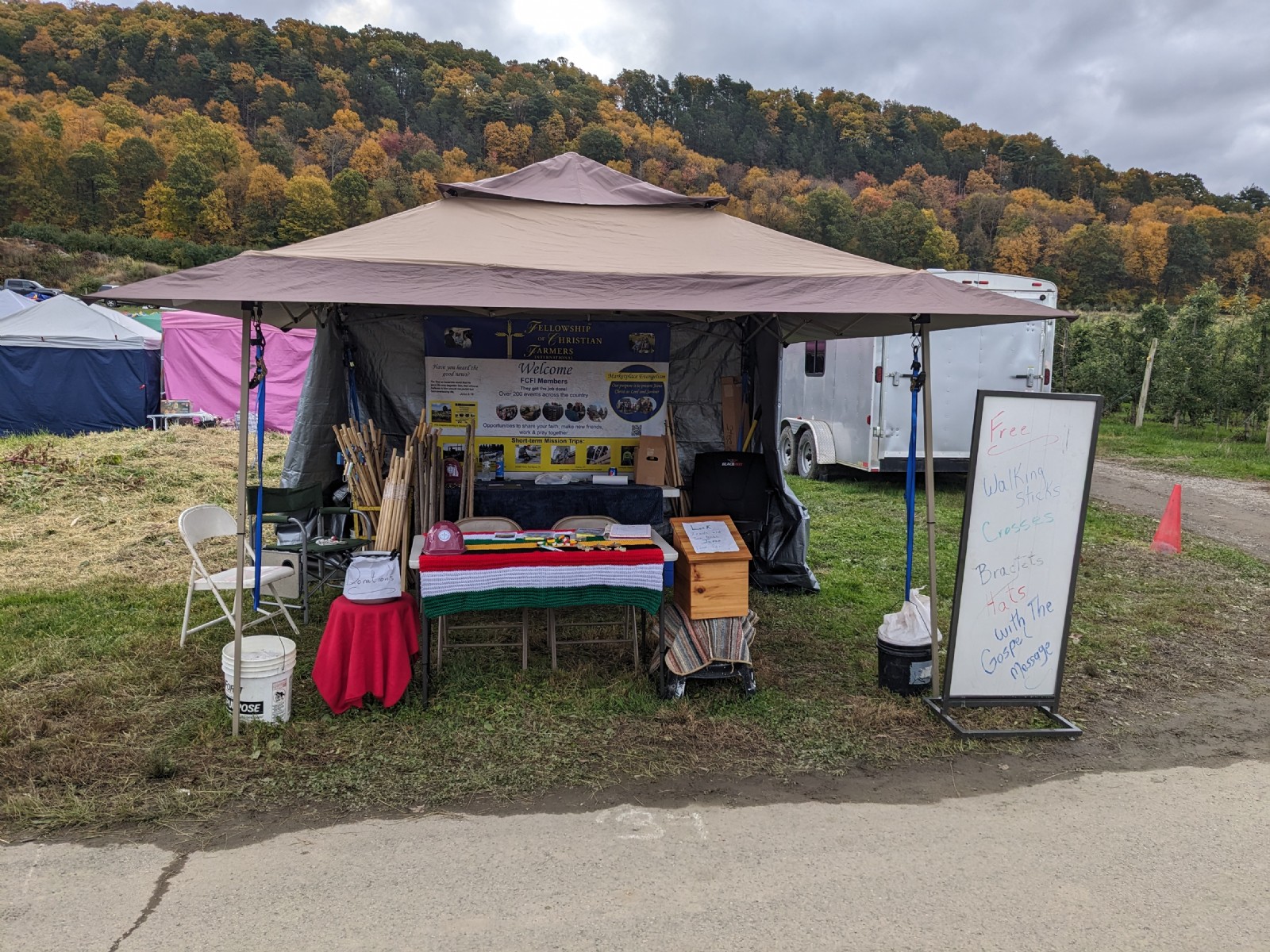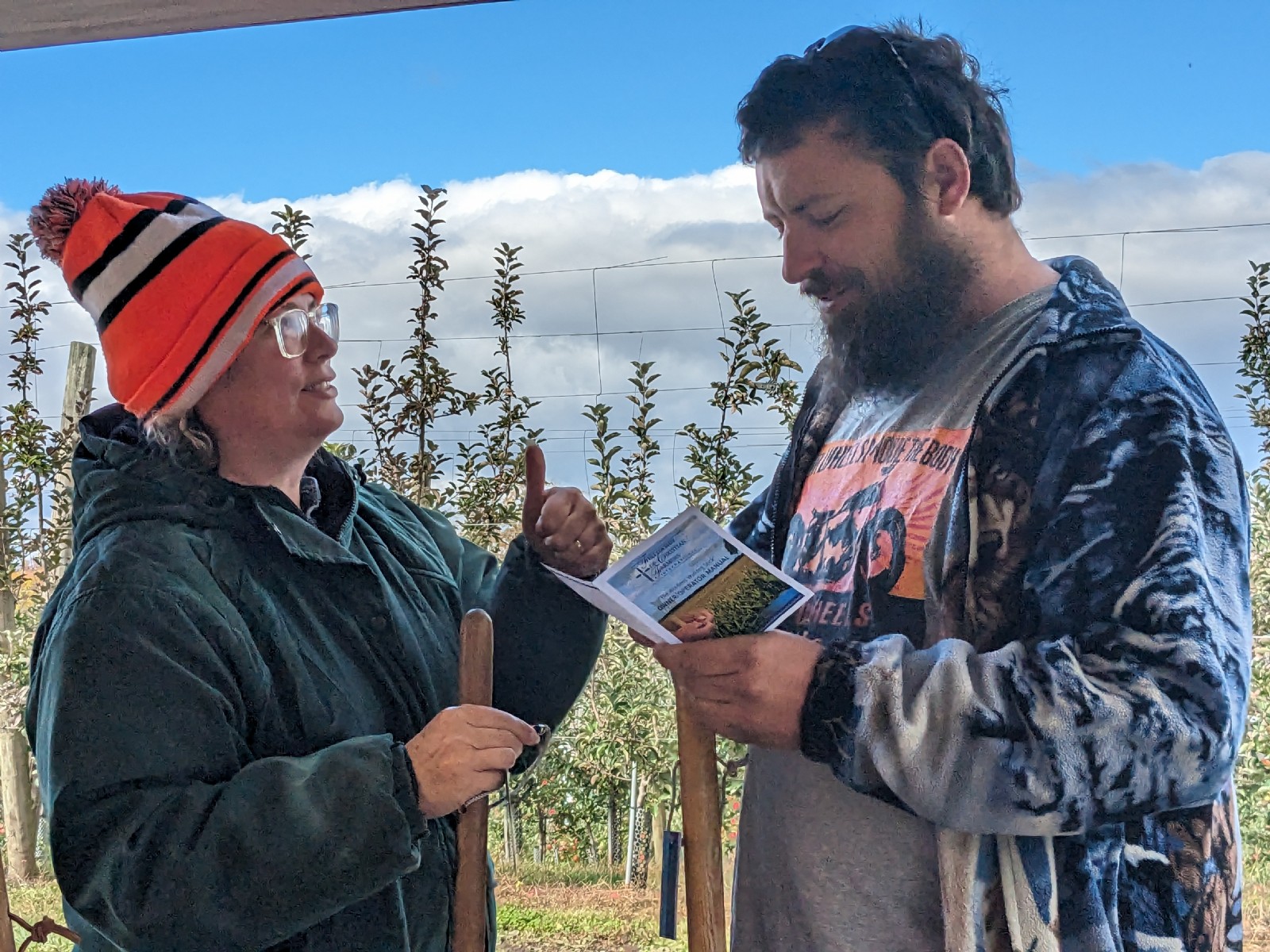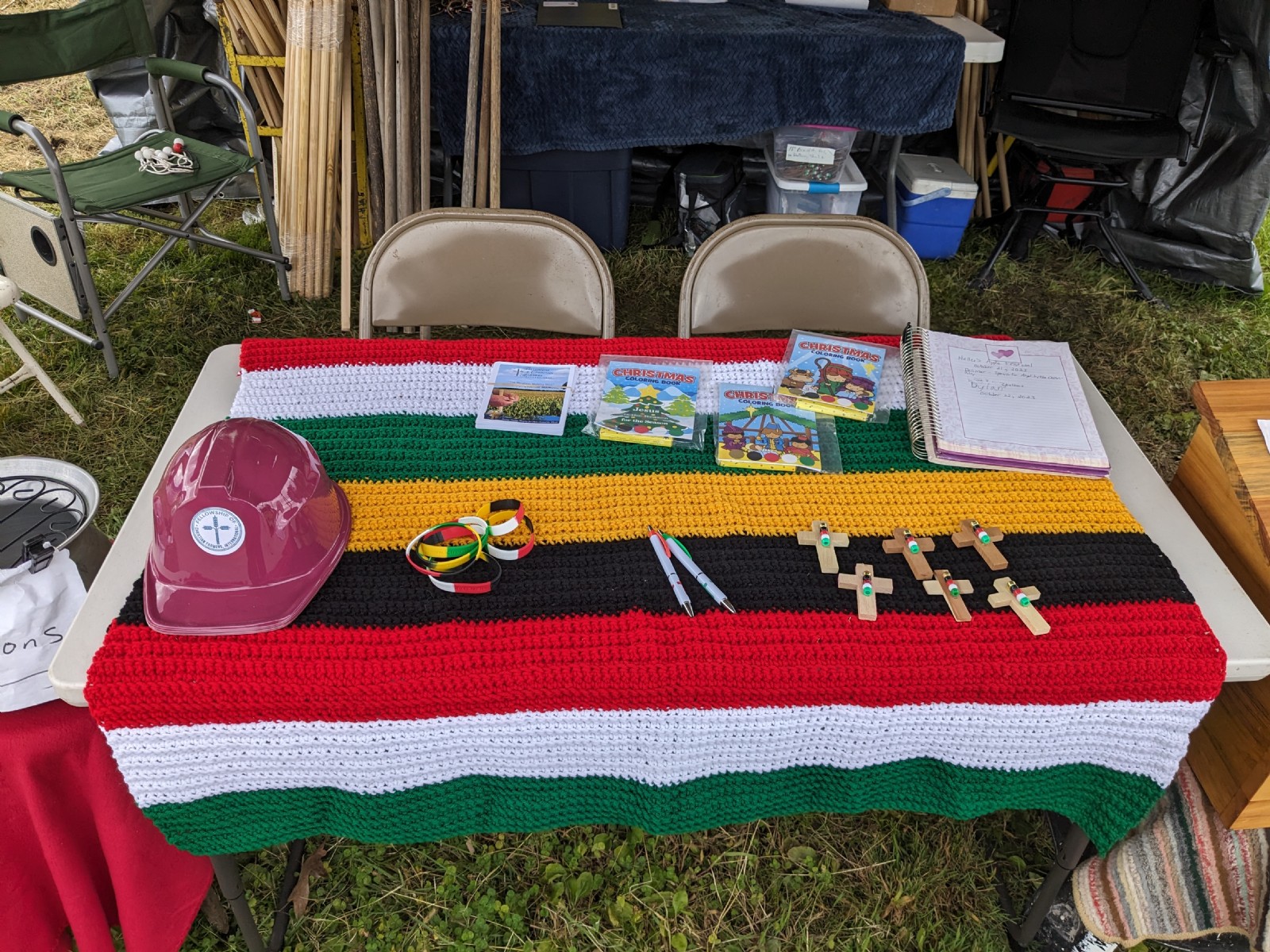 The front table at Heller's. Due to the wind we kept just a couple of each item on the table. The Christmas coloring books were a big hit with the children. We had stickers of the five colors of the Wordless Bible on each one and explained the Gospel message to each child.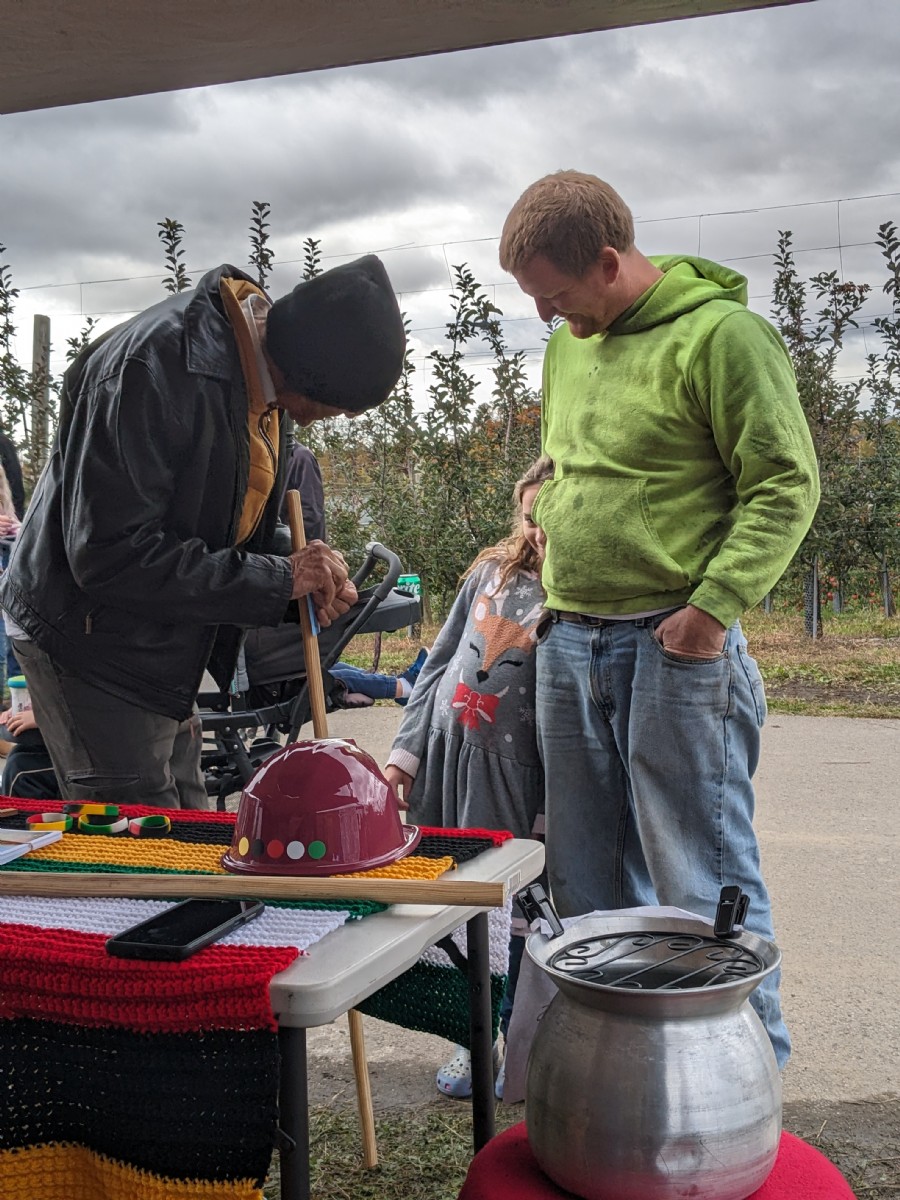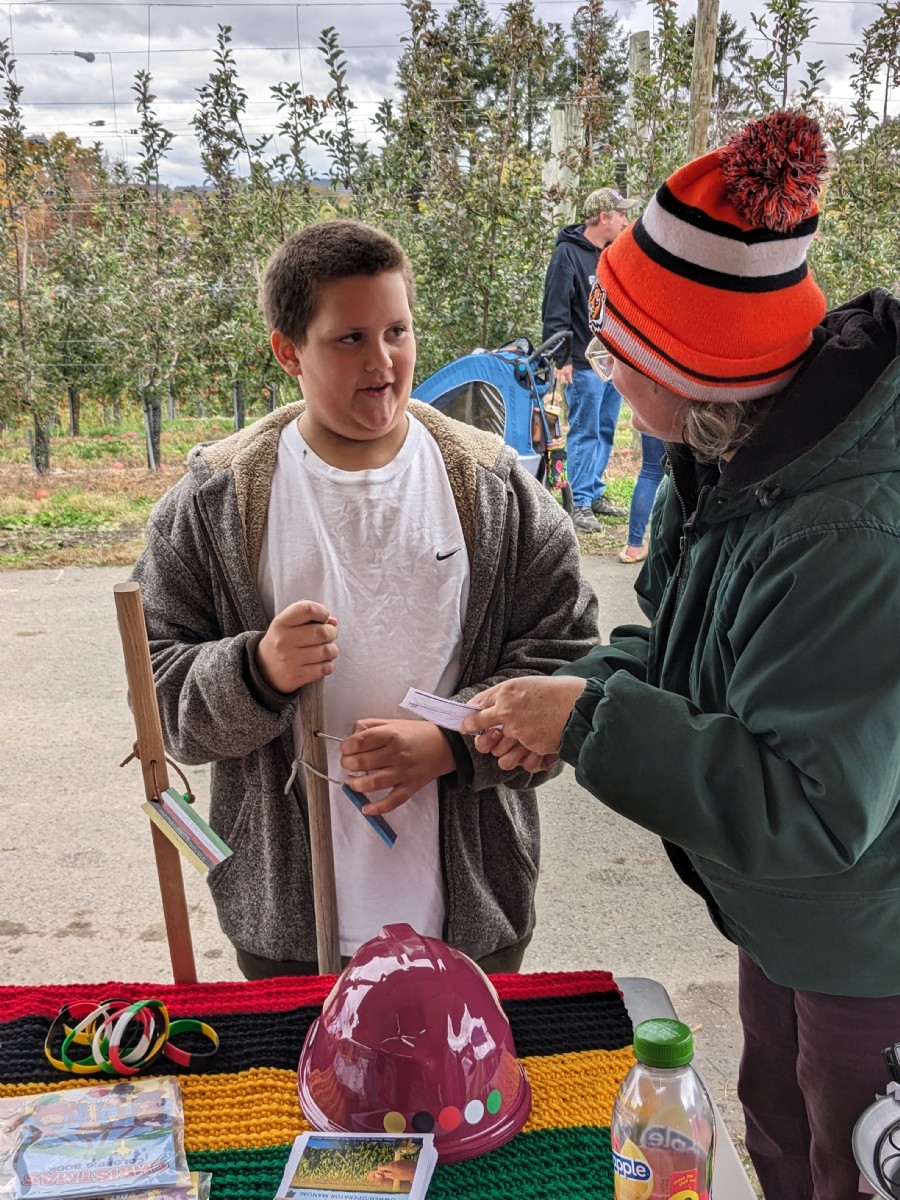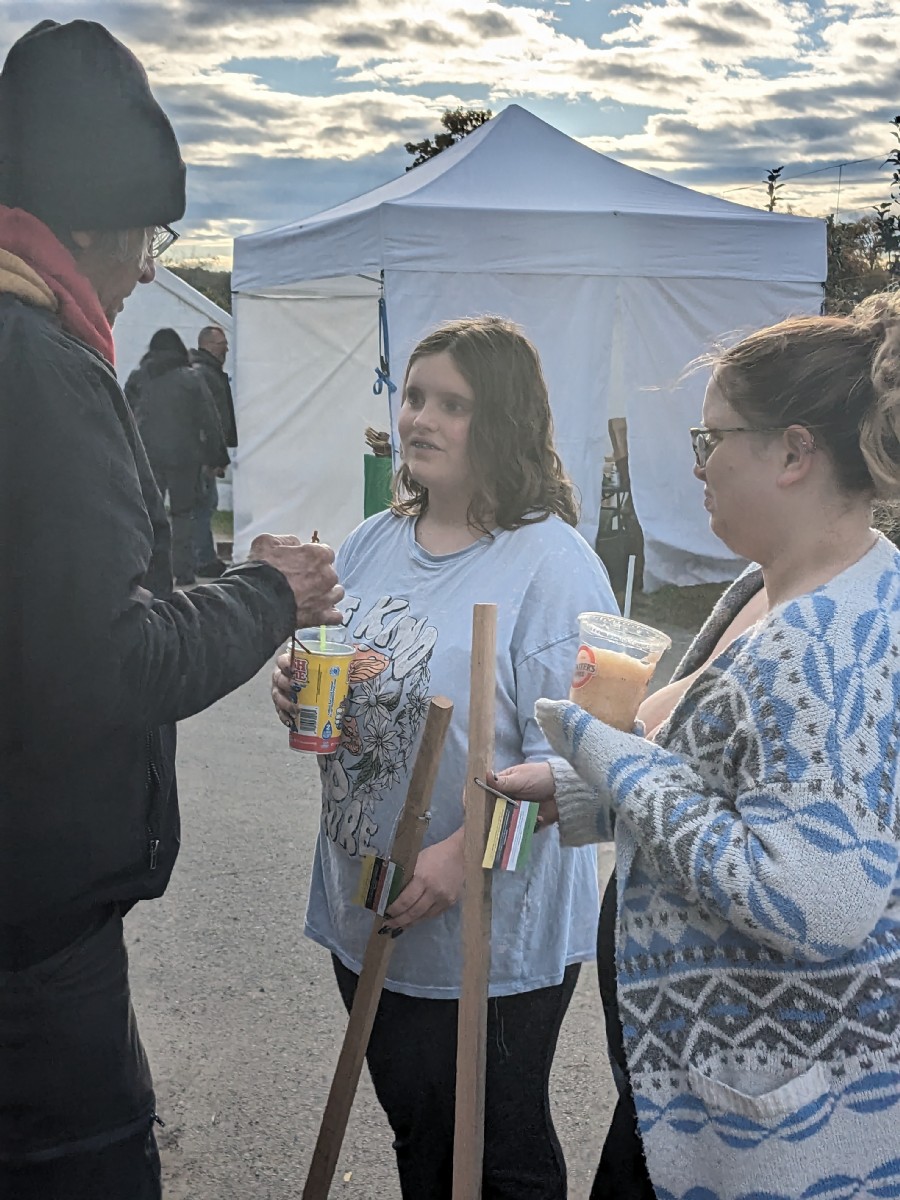 David and Sally Good, Ernie and Martha Reese, Michael and Karen Steele witnessed to guests for over 45 accumulated hours over the 2 day event. Over 800 walking sticks, 140 leather bracelets, 50 silicone bracelets, 40 magnetic crosses, and many children's outreach gifts were distributed. We had a great time serving the Lord!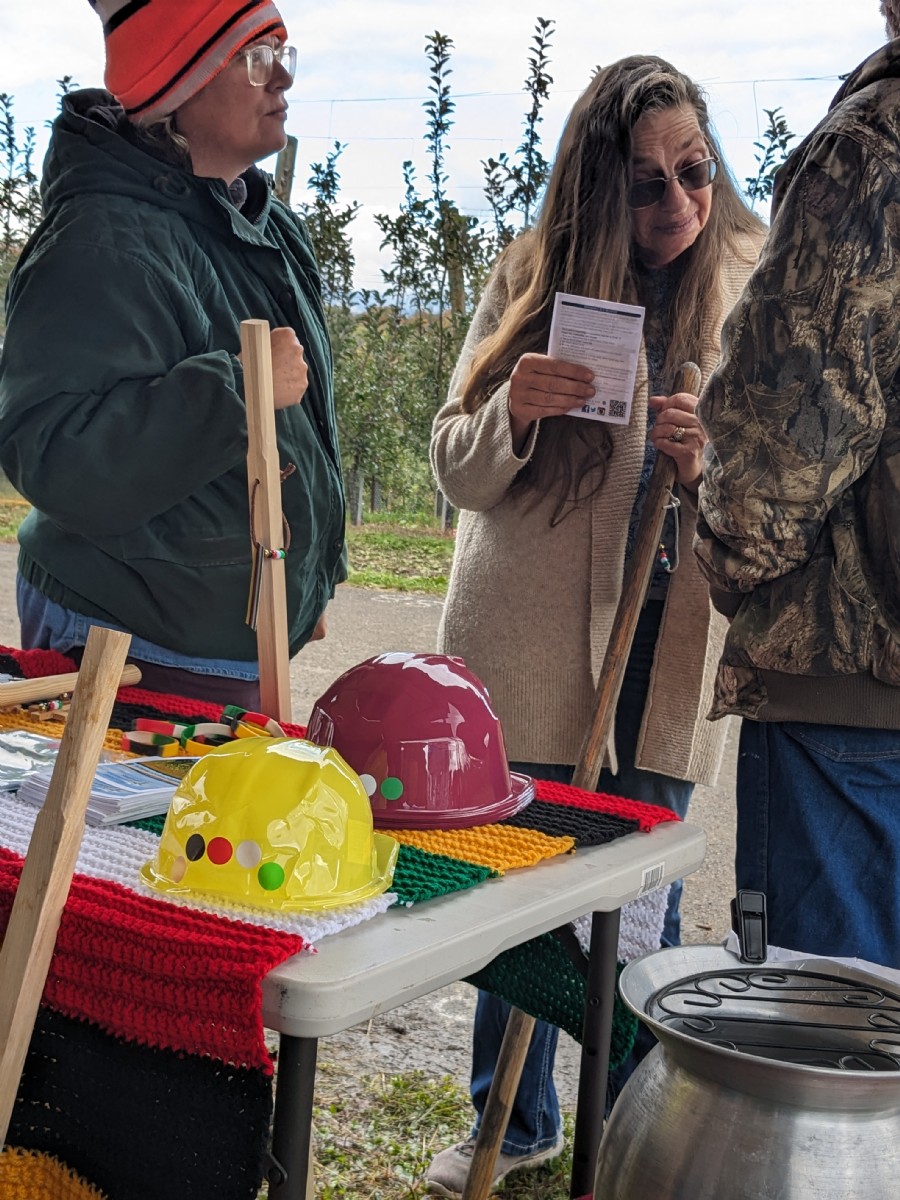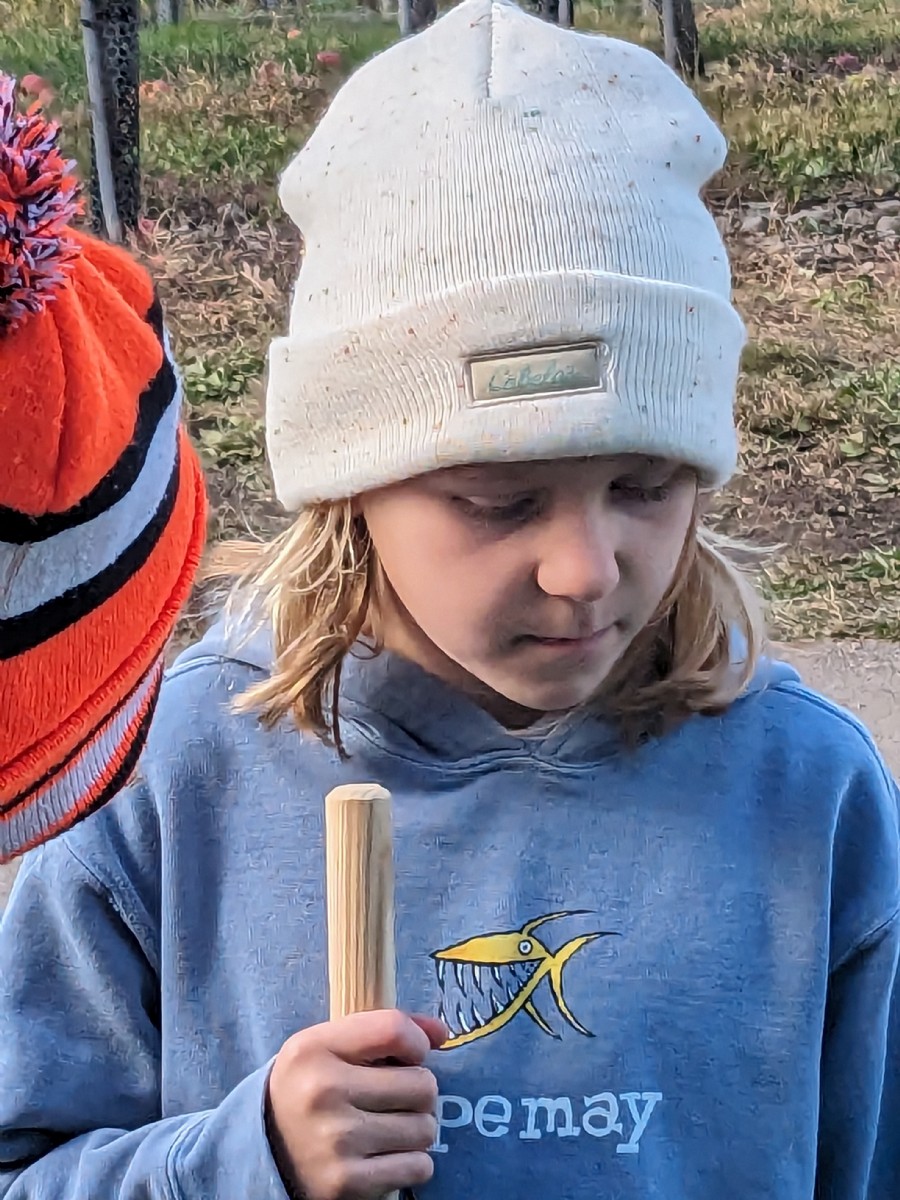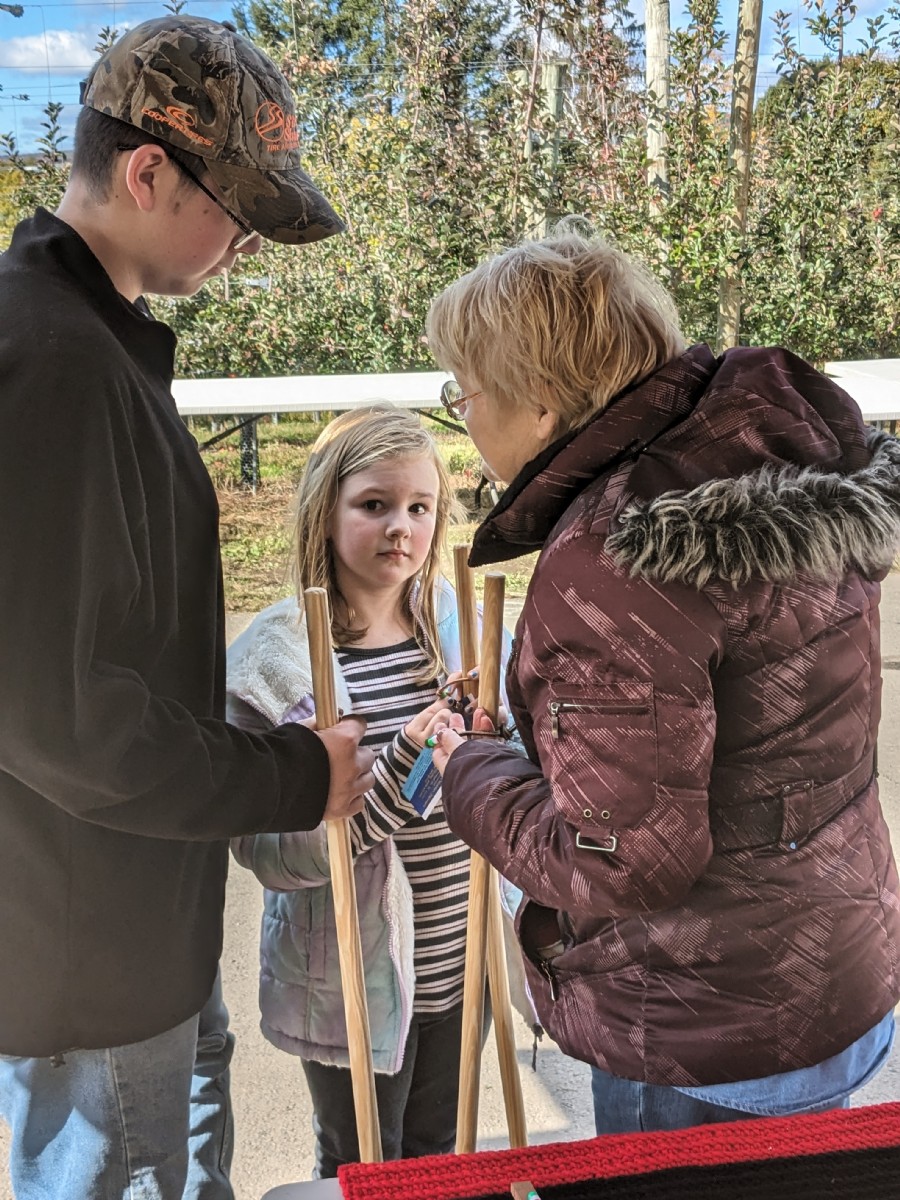 8 People prayed to receive Jesus Christ as their Saviour and into their hearts and lives! Here are a few highlights of the event. If all of Jesus beautiful moments were written down there would not be enough books in the world to contain them!
The very first person to stop at the FCFI booth this event was a young Hispanic boy,
maybe 9 or 10 years old. He quietly looked over the table and picked up a crosss. FCFI
witness Karen Steele proceeded to talk to the young man. He had never heard of Jesus
or His death on a cross fore the world's sins. He took the cross but was very quiet. It
appears he was too new to the idea of God's Son to receive Jesus into his heart at that
moment.

A young lady, also Hispanic, stopped by the FCFI booth. She was with her Grandmother.
This young lady's name was Delimar. She really like the free Christmas Coloring Books
with the five colors of the Worldess Bible on them. The front of the coloring book states
Jesus is the reason for the season. Delimar did not know what that meant. FCFI witness
Karen Steele shared the salvation message of Lord Jesus. The young lady asked Jesus
into her heart! She was excited and told the FCFI witness that her name means Angel by
the sea. The witness told her the angels are no longer just by the sea but at her side and
with Jesus in her heart! Delimar ran over with a huge smile to tell her Grandmother. We
get new ideas for free handouts. We just bought and packaged a bunch of children's
coloring books with a small pack of crayons. First time using them and it helped reach
this young lady for Jesus!!

Two younger brothers (Logan and Dylan) stopped by. They wanted walking sticks. The
FCFI witness shared the colors of the Wordless Bible with them. The witness asked the
older brother if he wanted to pray to ask Jesus into his heart. The witness said he was very focused the entire time. Then the witness asked the younger brother and he said
YES!! The brothers prayed at the same time asking Jesus into their hearts!

FCFI witness Ernie Reese talked to the last two customers to stop before the event
closed. They were ladies in their mid to late teens and good friends. After hearing the
Gospel message of Lord Jesus they both placed their names into the Lamb's Book of
Life!

We had Mr. Weiler stop by our tent. His wife came with him the the festival. They live in
the Lebanon, PA area. He stopped by to tell us two years ago he took a group of teens
down to the area two hours north of New Orleans and helped the FCFI Rapid Response
Team, headed by Mike Weaver, clean up a local farmer's fields. He said the farmer
originally was so distraught that he was going to get out of farming. After seeing the
group of people headed by Mike Weaver show up and get to work cleaning up his farm, it
picked up the spirits of the farmer and he was convinced to continue farming.

The Pennsylvania Northern Tier Chapter of FCFI was given maybe sixty older sticks that
once were rake, hoe, and shovel handles. They were in really good condition. The vendor
beside our tent at our last show told us we could have them if we came to his house so
we went and collected them. We prepared 20 of these "Classic" style of sticks. We gave
out maybe 17 or so of them. They were very popular. We told people these are true
"Farmers" walking sticks. A farmer does not go out and get a fancy pants walking stick.
He will grab a handle off of an older farm or yard tool to walk with!

While at this show, FCFI witnesses david and Sally Good shared an event coming up in
early December 2023. The Benton, PA Winterfest in the Park. We came home that
evening and emailed to be part of that event. We are waiting to hear back.