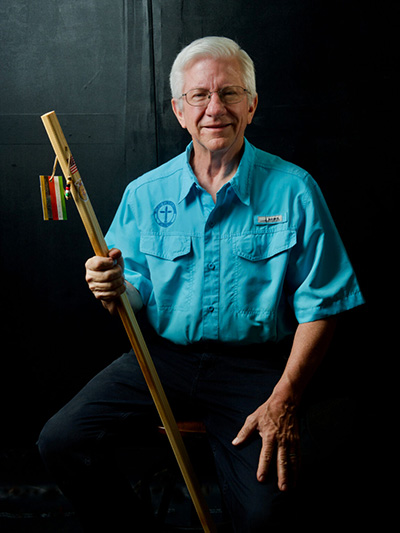 Dennis Schlagel serves as the Executive Director of the Fellowship of Christian Farmers. He was born in Belmond IA and graduated from Dows High School. He attended Iowa State at Ames, IA for a year and then took a two-year trip around the world. Dennis spent one of those years in New Zealand, attending the Capernwray Bible School. Dennis and his wife Janet returned in 2010-14 to set up exhibits for National Field Days. Dennis went alone in 2015 and Janet joined him again in 2018 and 2019. Dennis has been able to see so many old friends and meet many new people after his 36-year absence.
Following his travels, Dennis returned to Iowa State from which he graduated as a teacher of vocational agriculture. He taught vo-ag for three years in Jesup, IA. Dennis then worked as a representative district manager for Ralston Purina for twelve years. In January of 1993 he became the Executive Director of the FCFI. Under his direction the FCFI has shown tremendous growth and has become a great outreach for sharing of the gospel of Jesus Christ. He has been on mission trips to Russia, Mexico, Colombia, and Haiti.
Dennis was a catalyst in the development and use of the walking stick as a tool to share the message of salvation at farm shows. Dennis and his wife Janet, live in Bloomington Illinois, and have four children and seven grandchildren.