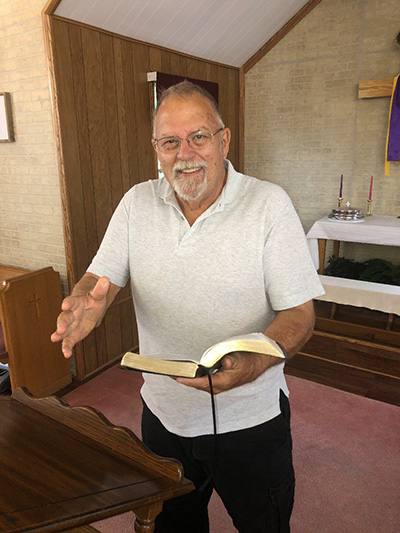 Bill was raised on the family farm in west central Ohio and has always loved farming.  He and his dad milked cows, raised crops and hogs for market.  At age thirteen, he took over the farm for his dad.  In elementary school Bill joined 4-H, showing cattle at the county fair.  In high school, he was in FFA where he competed in extemporaneous  speaking at the state level.
When Bill was fourteen, he met the Lord Jesus Christ and received Him as his Savior.  His life then took on a whole new meaning.  Bill and Margie were married on the 4th of July in 1969 and within the next decade were blessed with four sons.  Their young family was immersed in all aspects of church life.  At age thirty-two, Bill became an ordained minister and has since filled various church positions, including elder, teacher and associate pastor.  He has also managed a drug and alcohol rehab farm, and he has worked both in the prison ministry and as a hospital chaplain. 
Bill and Margie first became aware of FCFI at a small farm show and conference in Columbia, MO.  This is where a kind gentleman offered them a yardstick and told them "the story of the beads."  Needless to say, they were intrigued.  Some years later, they were invited by friend and neighbor, Jim Wish, to an FCFI conference in Covington, KY.  Bill was drawn to this awesome organization and began working at shows.  Bill still loves farming, but more than that, he loves leading people to the Lord.